Complete Call Center Solution
Outbound & Inbound Dialer CRM
Hosted Auto Dialer               
NO Credit Card needed for Free Trials
The Easiest Dialing System Ever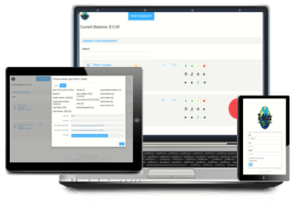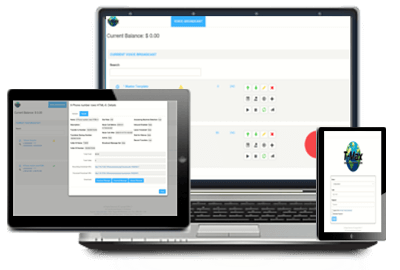 No✘Fees          No✘Contracts          No✘Surprises            No✘Worries
Hosted Auto Dialers
Predictive Dialer & Voice Broadcast
Simple to Use Dialer
Easy to get started and deploy, simply upload your contact file, record a message and press play.
Options
T-Max has 3 different Dialers to choose from: Predictive Dialer, Voice Broadcast Dialer, Inbound/Outbound Blend. Which is Hassle free, super flexible and fully customizable.
Customer Support
If you ever need help, we will be there for you. We offer Phone Support, Live Chat, Email and an online Knowledgebase.
Cell phone filter/scrub
Block calling cell phones and ported numbers automatically. (Must call our office to activate)
Speed and Scalability
Our new HTML5 Interface is extremely fast. We are hosted so we will easily grow with your company, growth is as easy as a phone call away.
Customizable Features Include
Caller ID, Agent Scripts, Dispositions, Data Fields, Call Recording, Agent and Dialer reports, Inbound/Outbound Blend and more.
Try Before you Buy (Instant Setup & Access to free trial account)
T-max Dialer is a leader in the dialer service industry.  Our team of hand-picked experienced support and technical advisers will make your job easy.
Choice of Dialers
Predictive, Voice Broadcast & Inbound Blend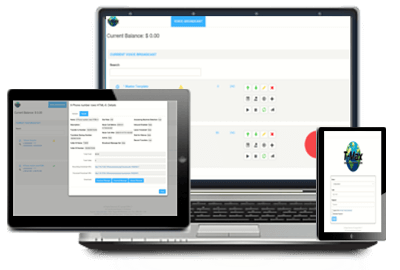 Predictive Dialer
our attended dialer is great for sales and collections by allowing every live party that answers the phone to be connected to your representative. The
predictive dialer
generates a massive amount of live contacts. The
Predictive Hosted Auto Dialer
is like manually dialing on steroids.
Voice Broadcast
:
The T-Max
Voice Broadcast Hosted Auto Dialer
is great for appointment reminders for doctors, spas, and other offices, as well as political campaigns and charities. The
voice broadcast
dialer is perfect for anyone wanting to quickly leave pre-recorded info on a massive number of voicemails or contacts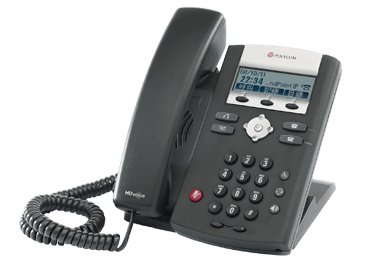 More than just words
Let our clients convince you
Easy to use
Web-Based/Hosted Auto Dialer
Live Transfer
Send an Instant E-Mail
sip phone/asterisks pbx/Google talk compatible
Dedicated support & community
Call multiple phone numbers per contact
Agent Coaching
3-Way Calling
Adjustable Caller ID Phone Number
Real Time Admin dial rate control
Salesforce dialer integration
Agent Monitoring
Agent Eavesdropping
Send an Instant Fax
Inbound/Outbound Blend
Agent and Dialer reports
Dialing Campaign Strategies Consultations
Getting started
With  T-Max Hosted Auto Dialer it is easy, our customer service center will help you every step of the way. Our dialers are easy to get setup, just upload your contact spreadsheet, record a message and press play. With T-Max, your company has a wide variety of easy to use auto dialers, attended dialer, hosted dialers and dialer systems at your disposal.
What is a Predictive Dialer?
The Predictive Dialer is a live agent dialer. You upload a spreadsheet with all the contacts information your agent will need. The agent logs in and begins making up to 5 phone calls at a time.  Once a caller answers it is connected live to your agent and all of the caller's info is popped to your agent's screen. Therefore you can have your agents on the phone with a contact within 0 – 30 seconds. This is done by using a much more efficient dialing method than other dialers widely used. Hence, our dialers will make your 5-10 agent operation perform like a 20-40 agent operation for a fraction of the cost of hiring all those extra agents.
What is a Voice Broadcast Dialer?
The Voice Broadcast Dialer is used by uploading the opt-in leads, recording a press 1 message, then recording a voicemail message and pressing play. The Voice Broadcast is also great for emergency alert messages, charities and schools.  Sending informing about school closings and other events is made easy. Another great use for the Voice Broadcast it is spas, doctor's offices, and appointment reminders.
Who Uses our Hosted Auto Dialer?
We have many republican, democrat, and libertarian politicians using the dialer for their political campaigns. They use due to the low cost and ease of use. Another big user of our dialer is nonprofit and charitable organizations. they are using the dialer to ask for donations and announcing coming events. Also, our dialer is widely used by mortgage companies, banks, credit unions, insurance companies. While we are also used by medical clinics, hospitals, roofing companies, car dealerships, telemarketing companies, sales companies, collection companies. They use our dialer get quick results. While some of the newer industries using our system are Solar Energy (Solar Panels), Car Warranty, Business Loan. We have many Travel Agencies and  Cruise Lines implementing our hosed autodialers. Even SEO marketing companies use us because they realize the importance of staying in communication with their clients.
What Software can we work with?
First off we are compatible with many CRM's including Insightly CRM, Bitrix 24, SugarCRM, Zoho, Dyl, Netsuite and Act Sage CRM.  We are also compatible with Salesforce, hence making our dialer seamless with the Salesforce CRM platform. Ask anyone who has used our dialer's, they are the best dialer's on the market today. If your companies sales technologies are running out of mojo, then try getting a hosted auto dialer that can globalconnect you to leads, instead of having to chase them. It will make your inside sales department go from a lame dolphin, into a rather spitfire sales company. We can turn your agent into a phone burner.  Hosted Auto Dialer can efficiently target your specific geographical regions,  therefore maximizing delivery of political calls to every live person in your district and leave a voicemail on their answering machine. Our dialing platform is the best interactive and intelligent call center software on the market for telemarketing, sales marketing, and telecommunication companies.
Keep in contact with Hosted Auto Dailer.
If you are looking for a dialer that will keep you in contact with your clients and is compatible with your payday loan software, mortgage software, rent to own software, installment loan software or pawn shop software then you came to the right place. Our software will work with infinitely, PowerCheck, AutoPal, ECashSoftware, Cashtrax, QuickDrawSoftware, Introxl, ECheckTrac, Quick Books, Northridge, Fssusa, RentalTrax, five9, PawnMaster and any other software able to export a CSV file. Just export the clients that aren't paying you or need a reminder and press play.
No Fees      No Contracts      No Surprise       No Worries